Mark Demicoli
18 April 2014 07:13:08 AM
Customers using a Wordpress-based website can now easily add the ClickBook Widget via our new plugin for Wordpress.
Adding plugins to your Wordpress-based site requires that you have Administration access and the ability to add plugins. If you are unsure, please contact your site administrator or hosting company.




Step 1
: Download the following file to your computer. Take note of where you save it because you will need to select it from your computer in step 3..
clickbook-customer-scheduler.zip



Step 2:
Launch your Wordpress Dashboard and select "Add New" from the "Plugin" link: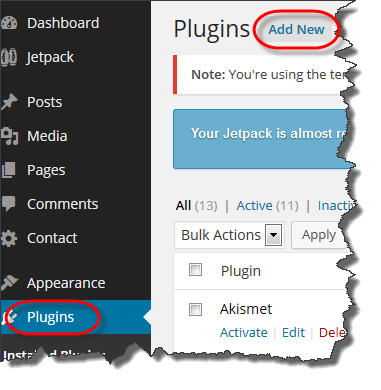 Step 3:
Select "Upload" and then browse for the ZIP file that you saved on your computer. The saved file is called
"Clickbook-customer-scheduler.zip"
. The Install Now button will become active - click it!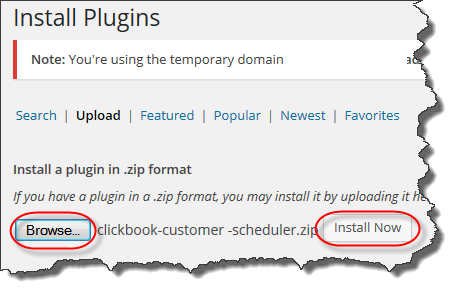 Step 4:
Once installation is complete, click Activate Plugin: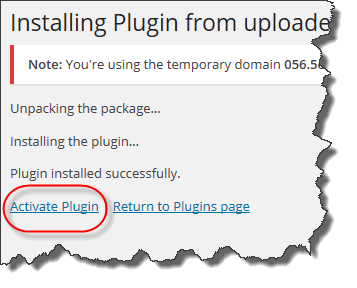 Step 5:
Select the Widgets link from the Appearance menu, where you should now see the ClickBook Customer Scheduler Widget. You can drag the widget to wherever you prefer, for example, the Main Sidebar if you have one.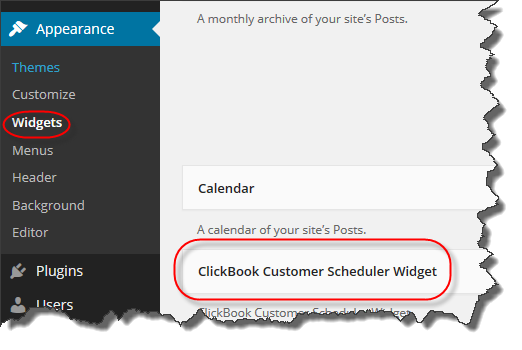 Step 6:
Finally, set the ClickBook Subdomain field and click Save. If your ClickBook address is joesmassage.clickbook.net, your subdomain is simply "joesmassage".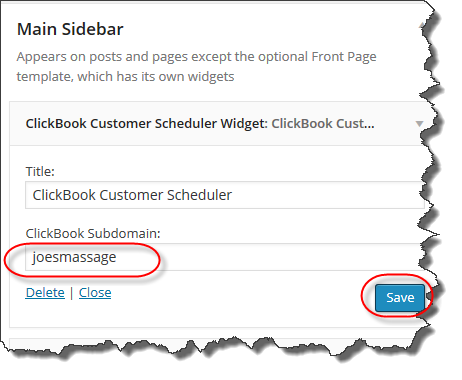 That's it! Preview your site to check that the Book Now button appears in the appropriate place and click it to verify that your ClickBook Scheduler displays your services as expected.